Painting Flowers
It's a state of mind. How these lilacs and lilies bloom. How a tree's life is lived. How I put make-up on my soul. How we've all got things in common. Something only heaven knows that will leave us starry-eyed and awestruck. Join me as I put on my theater shoes, and let's lock our fears away.

I AM STILL PAINTING FLOWERS FOR YOU.

I call myself an artist. I'm a frustrated writer. I paint, sketch, draw and do other artsy stuff. I <3 dancing and reading books. I'm also an aspiring theater actress. Oh, did I say too much? :))

I love dancing! I'm actually very passionate about it.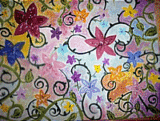 I'm a very random girl who likes random stuff. The Ocean. Trees. The Earth. Wind. The warm sun and a refreshing breeze. Stars. Starfish. Wishes. Dreams. Cats. Owls. Dolphins. Lambs. Most of animals. Flowers especially Tulips. Dandelion Puffs. Feathers. FOOD. Cake. Ice Cream. Chocolate. ANIME. Luke Evans. FREAKING ROWAN ATKINSON <3 More food. BOOKS!!!.Paris. Tokyo. JAPAN. Europe. All that. Yeah, that's how it is.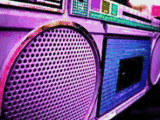 Adam Young.Katy Perry. John Mayer. John Legend. Mike Posner. Ingrid Michaelson. Sara Bareilles. Breanne Duren. Lights. Panic at the Disco. Plain White-Ts.Chris Rene. Anberlin. James Morrison. Cher Lloyd.Adam Levine. MOTION CITY SOUNDTRACK. The Script. The Fray. Coldplay. Nicki Minaj. Hot Chelle Rae. The Ready Set. Train. They're my favorite artists and bands.


Someday, I'd go see Paris, New York, Tokyo, and all these real cool cities.
Promote your Tumblr!